Days of Our Lives:Bonnie Lockhart: After three years she's still shaking up Salem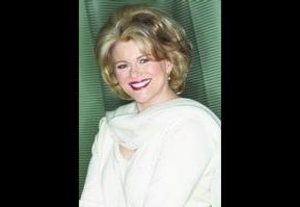 Bonnie Lockhart
When Judi Evans came back to Days of Our Lives in September 2003, she was a familiar face but was playing a new role. Known to most of her fans as part of the Adrienne Johnson Kiriakis/Justin Kiriakis supercouple, Judi was ecstatic to be back in Salem, but a little uncertain about the means by which she was arriving, via Bonnie Lockhart.
Since her departure in 1993, Judi had been in periodic contact with then-executive producer Ken Corday, who told her, "I don't know if Adrienne will be back on the canvas anytime soon." And then one day, Days sent her the breakdown of the character of Bonnie, a scheming and feisty little spitfire, and Judi immediately told them, "You've called the right person!"
At first, Judi was a little apprehensive about the role. "Adrienne was such a popular character," Judy explains. "I just hoped that the people watching it were going to be OK with it. Adrienne is such the polar opposite of Bonnie. But I also think that's why fans were more easily able to accept me in that role, since the two characters ARE so different."
Judi started her soap-opera career on Guiding Light, playing the perennially nice girl (at the time) Beth Raines. After her run there, she hopped on over to Days, playing Adrienne, a good girl from the wrong side of the tracks who is swept away by her romantic Prince Charming, Justin Kiriakis. Next, it was on to Another World, where she played beleaguered Paulina Cory for eight years.
After years of playing good girls and victims, Judi was excited to have the chance to play Bonnie. "There's nothing this character can't do. When you play a 'good' character, there are some things you just can't do. Playing Bonnie is an extraordinary challenge."
With the part came an added bonus: Her husband, Michael Luciano, works across the street at CNBC as a cameraman, so they get the chance to see each other during the workday, and occasionally get to catch some lunch together. Sometimes, though, Judi forgets she is in costume as Bonnie when she goes to the commissary, "And do I ever get looks like, 'Who let the hooker in'?" Judi says with laughter in her voice.
Speaking of Bonnie's clothing - even though she wears revealing outfits that push her cleavage all the way up to here and are sometimes see-through and clingy, Judi never feels uncomfortable. "Richard Bloore (Days costume designer) is amazing. He makes beautiful clothes for Bonnie that are just a bit off. Or sometimes they are completely outrageous. He designs and makes them himself. When he designs, he mixes the character with the actress and is able to blend the two seamlessly."
And does Judi ever borrow Bonnie's clothes for her personal use from time to time? You bet she does! "My husband will be watching and say something like, 'That Mrs. Claus costume you had on - could you maybe bring that home'?"
Most of Bonnie's antics might be over the top, and many times she frustrates die-hard Days fans - especially when she messed with a fan-favourite couple like Mickey and Maggie. "I get a lot of hate mail," Judi proudly confesses, "which I love the most. If you can strike a nerve with people and have them take time out of their day to put pen to paper to express it, then it shows you're doing your job."
Now that Mickey is back with Maggie, and things with Roman Brady don't seem to be panning out, who will Bonnie set her gold-digging sights on next? Maybe Victor Kiriakis? "Heck, why not?" Judi enthuses. "I think Bonnie should go after Victor. Why not shoot for the top?"