Lead Stories
Hope for cancer fight: Gov't closer to securing critical treatment machines

Funding is now in place for the purchase of a state-of-the-art machine to be used in the provision of cancer care. The machine, a linear accelerator (linac), widely regarded as the latest cancer-treatment apparatus, utilises external beam radiation to target and destroy ...

News
Gore Developments grants 9 scholarships

Nine students at the University of the west Indies (UWI), Mona, will benefit from $3.5 million in scholarships for the 2013-2014 academic year provided by housing developers Gore Developments Limited....

Business
Hoteliers upset over new tax on tourists

Grenada has levied a US$5 fee on stopover visitors to fund the country's tourism marketing budget.The move has upset the Grenada Hotel and Tourism Association (GHTA), which says the matter was not discussed with stakeholders.Prime Minister Dr Keith...

Sports
Taylor is back... Bowler recalled by Jamaica after two-year absence

Injury-plagued fast bowler Jerome Taylor is among 12 West Indies players who have been named in a Jamaica 44-member training squad to prepare for upcoming regional Four-day and Super50 tournaments.Taylor, who last...

Commentary
EDITORIAL - The new face of Catholicism
IT IS not, on reflection, surprising that only nine months into his papacy, Time Magazine chose Pope Francis as its Person of the Year.For as leader of the Roman Catholic Church, Pope Francis presides over a community of 1.2 billion who, in some...
Letters
LETTER OF THE DAY - Jamaica politicians need to adopt Mandela's approach
THE EDITOR, Sir:It has been heartening to read and hear the tributes paid by world leaders to that great man, Nelson Mandela.
Entertainment
JaRIA makes its voice heard - Stands against Clause 15 of proposed Anti-Gang Legislation

The Jamaica Reggae Industry Association (JaRIA) joins Damion Crawford, minister of state in the Ministry of Tourism and Entertainment, in disagreeing with elements...

Food
Spice up Christmas dinner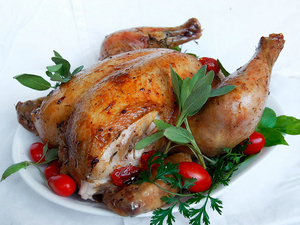 Sometimes the simplest things can make the biggest difference to your Christmas dinner. This week, Food shows you how to put a spicy twist on your main meals with the use of unique herbs and spices available right here in Jamaica....

Social
Something extra

We can all breathe a collective sigh of relief as Tessanne is in to the finals of Season 5 of NBC's 'The Voice'.

International
Unemployment 'stabilising' despite Sept rise

ATHENS (AP):Greece's statistics office is noting some signs of stabilisation in the labour market, despite a modest increase in the country's unemployment rate in September to 27.4 per cent from the previous month's 27.3 per cent....